5 Survival Tips for Retailers on Black Friday
Black Friday is again right around the corner. It's the busiest shopping day of the year, and therefore also one of the most important days for loss prevention and safety managers. Loss prevention and Black Friday go hand in hand since thefts and robberies tend to occur when stores are swarmed with shoppers.
We talked to loss prevention and security managers about the challenges they face during Black Friday, and most stated that it is difficult to keep their facilities neat and clean during the busy day. With that in mind, we have dedicated this blog post those of you who want to live until the end. With a little bit of help, your safety management team will live to see another day, and your store will enjoy a nice profit.
1. Build a Plan with Concrete and Actionable Instructions



Your organisation probably already has a plan for how to manage your store's security and loss prevention duties. However, when stress takes over, it's easy to throw the plan out the window if you don't have clear instructions to follow. It is important that you have a list of instructions on how to execute the plan in detail. This will ensure that your safety management duties go off without a hitch.
A few examples include:
Keep the store and hallways neat and clean because clutter and disorder attracts thieves and criminals.
Keep your store's concept on your mind all day.
Think of the goods and the layout in an effort to avoid disorder.
Great customer service can stop shoplifters in their tracks. By asking suspicious visitors how you can help them, you will make it harder for them to carry out illegal acts.
Check the functionality of CCTVs, product security gates, and other security devices on a regular basis. They are there to help you prevent thefts and losses, after all. Your company's future depends on maintaining these devices.


2. Train Your Employees for The Big Day



The instructions in your plan are essential so your employees will know what to do. When you have your plan and instructions ready, set aside some time to train your employees. Spend extra time with those who will be on the clock during Black Friday. They need to know the plan inside and out so there aren't any issues.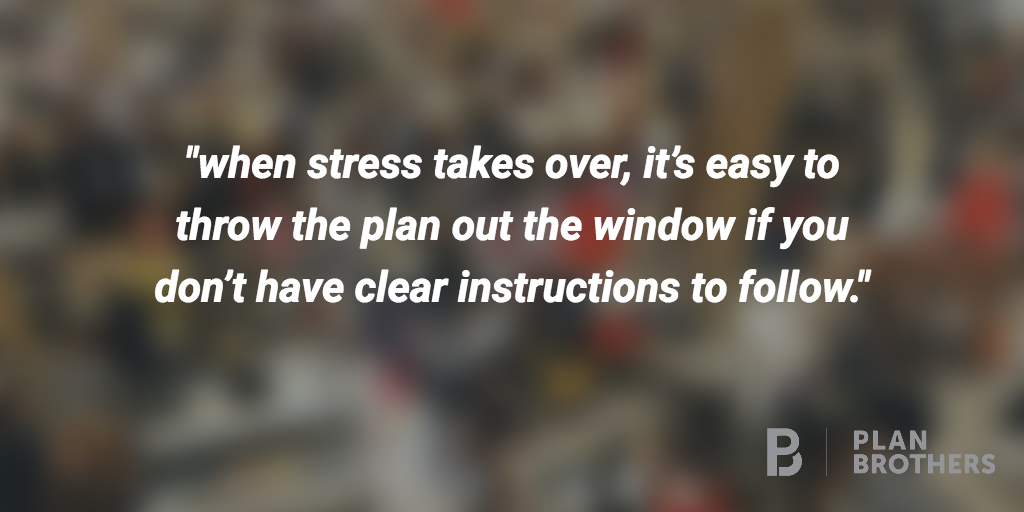 3. Build a Checklist



To make sure that your instructions are followed correctly, make a checklist for your employees to follow. This will make it easier to maintain your facility, prevent loss, and stimulate growth.
Checklists ensure that everything is nice and in order. Keeping up with a checklist will also help you identify problems quickly. For instance, you will know if something is broken and requires your immediate attention.
4. Conduct the Check Before and After



It's just as important to go over the checklist at the end of the day as it is at the beginning. After the day is over, you will be able to see what has been broken or stolen. You will also be able to identify technical malfunctions (for example security cameras). Use your checklist to observe and audit your losses.
5. Situational Awareness



Situational awareness isn't just used in the military. You can use it at your store by looking for signals throughout the day. Situational awareness is extremely important for loss prevention as it enables immediate action. You should, encourage your employees to approach any suspicious activity, and actively look for signals indicating criminal action.
To help you manage situations and signals during the day, it is recommended that you use a checklist based on observations. This one will help you if something out of the ordinary happens. Then, you can take the appropriate actions right away.
Final Thoughts
You should now have the most essential basic tools for a successful day of loss prevention. Remember that these lists can also be used at other times, and it is a good idea to have checklists (and a mobile tool for them, like the Falcony | Platform) at all times when preventing loss at a retail company. Loss prevention is not only the responsibility of one person or a small team. It is the responsibility of everyone working in the company, as it affects the yearly profit and competitiveness.
If you want to broaden your knowledge around competitiveness and loss prevention, you should definitely check out our new blog series about the VUCA framework. For a real life example on how our Check Tech can be used in retail incident and audit reporting, read the Citycon Case Study.
---
We are building the world's first operational involvement platform. Our mission is to make the process of finding, sharing, fixing and learning from issues and observations as easy as thinking about them and as rewarding as being remembered for them.‍
By doing this, we are making work more meaningful for all parties involved.
More information at falcony.io.

Arttu Vesterinen
Chief Executive Officer
Related posts
There are many factors to consider when managing a shopping centre. One key area is property...
Involve your stakeholders to report
At Falcony, we create solutions that multiply the amount of observations and enable our customers to gain greater understanding of what's going on in their organisations, areas of responsibility and processes.